---
FINAL PROGRAMME FOR CARBONATE FORUM 2020:
Carbonate Forum final programme
We have a fantastically diverse, and international programme. Oral presentations have only been offered to postgraduate and early career researchers, and are focused on fundamental, underpinning processes rather than the applied aspects of projects.Presentation slots are for 20 minutes, with equal time for presentation and discussion, in a supportive and encouraging environment.
Keynote speakers:
Prof Martin Blunt, Imperial College London, 4pm on Tues 12th May
'Flow in porous materials: a of tale X-rays, minimal surfaces and wettability '
Dr Ashleigh Hood, University of Melbourne, 9am on Wed 13th May
'The chemical history of seawater: insights from marine carbonates'

This new carbonate-focused forum is scheduled for 12-13th May 2020 as a virtual event and will provide an opportunity for a diverse range of postgraduate and early career researchers to present their work to a like-minded audience. The overall goal is to discuss the advances in scientific research across the broad sphere of carbonate geology, including modern and ancient carbonate sedimentology, climate research, geobiology, geochemistry and numerical modelling.
It is hoped that the conference will reinvigorate the carbonate community within the British Sedimentological Research Group, forming a new,high profile forum for the exchange of knowledge and ideas and an opportunity to build long-term collaborative networks.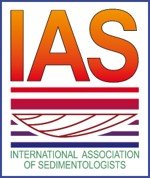 Watch this website and Twitter (@CarbonateForum) for registration information and updates.

*any individual with no more than 7 years' experience (or part-time equivalent) since award of their PhD, excluding periods of parental/care leave

Scientific and organising committee

Cathy Hollis (University of Manchester), Stephen Lokier (University of Bangor), Fiona Whitaker (University of Bristol) , Peter Burgess (University of Liverpool), Rachel Wood (University of Edinburgh), Stefan Schroeder (University of Manchester)

Organising committee: Cathy Hollis and Connor Doyle, University of Manchester

SedsOnline: Stephen Lokier (Bangor University), Catherine Russell (University of Leicester) and Joanna Pszonka (Mineral and Energy Economy Research Institute of the Polish Academy of Sciences, Poland )

cathy.hollis@manchester.ac.uk connor.doyle@manchester.ac.uk CarbonateForum@manchester.ac.uk